Hui Aun Association is a Hokkien district association based at Magazine Road in the heart of George Town. Founded in 1914, its Art Deco-style building was built in 1938.
In the past, most of its members were working-class Chinese, including female construction workers. The contributions of these women have been immortalised in the Women Construction Workers Murals painted on both sides of the entrance.
History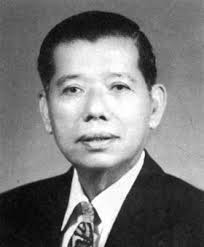 Hui Aun Association, also known as Hui Aun Kong Hooi in Penang Hokkien, was established in 1914. At the time, its members were mostly of the working class, including trishaw riders, hawkers, mechanics and female construction workers.
The association's Art Deco-styled headquarters was built in 1938.
A few of its members, most notably Loh Boon Siew, eventually rose to become among the wealthiest and most influential personalities in Penang.
Women Construction Workers Murals
To commemorate the contributions of the female construction workers towards the association, the Women Construction Workers Murals have been painted on the side walls adjoining the entrance. The murals depict Chinese women who worked as construction workers for much of the 19th. century.
Political Representation
Penang State Government
N.27 Pengkalan Kota State Assemblyman : Lau Keng Ee (Democratic Action Party)
Malaysian Federal Parliament
P.049 Tanjong Member of Parliament : Ng Wei Aik (Democratic Action Party)
References
Khoo S.N., 2007. Streets of George Town, Penang. Areca Books, Penang.
Community content is available under
CC-BY-SA
unless otherwise noted.