Khoo Sian Ewe Road is a short two-way road within George Town's UNESCO World Heritage Site. It links Phee Choon Road to the north with Burmah Road to the south.
The road was named after the largest private landowner on Penang Island prior to World War 2, who also owned the area surrounding the road.
Etymology
Created in the early 20th. century, the road was named after Khoo Sian Ewe (1886 - 1964), the landowner of this particular location and the biggest private landowner on Penang Island in the decades before World War 2.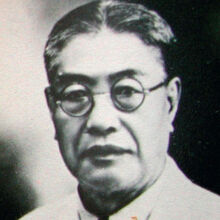 The second son of the Kapitan China in Sumatra, Khoo Cheow Teong, Khoo Sian Ewe studied at Penang Free School. He also inherited his father's properties, becoming the largest private landowner on Penang Island.
In addition, he rose to prominence as an influential philanthropic figure within Penang's Chinese community. Other than heading the Penang Chinese Town Hall (1927 - 1964) and the Chinese Chamber of Commerce (1933 - 1941), he was appointed as a Justice of the Peace in 1920 and a member of the Straits Settlements Legislative Council until 1941. In 1954, he was bestowed with the title of the Commander of the British Empire (CBE).
Political Representation
Penang State Government
N.28 Komtar State Assemblyman : Teh Lai Heng (Democratic Action Party)
Malaysian Federal Parliament
P.049 Tanjong Member of Parliament : Ng Wei Aik (Democratic Action Party)
References
Khoo S.N., 2007. Streets of George Town, Penang. Areca Books, Penang.
Community content is available under
CC-BY-SA
unless otherwise noted.