The Star Office at Pitt Street, within George Town's UNESCO World Heritage Site, is a colonial three storey building which once housed the Penang head office of Malaysia's most popular English daily. Built in 1906, it once served as a licensed opium farm and a Honda showroom.
Today, its office space is occupied by a publisher, a resource centre, an exhibition room and the Penang Philharmonic Orchestra.
History
Constructed in 1906 at a cost of $48,767 (Straits dollar), the three storey building was first used as a legalised opium farm. It served as a godown and a dispensary for the distribution of opium and alcohol; this business contributed half of the total revenue of the Straits Settlements government. At the time, the government sought to monopolise the trade by regulating and giving out tenders to the highest bidders, who paid a rental of $900 per month.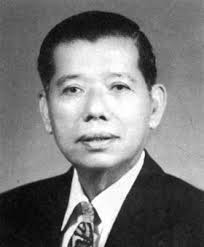 The property was later owned by Penangite millionaire, Loh Boon Siew. In the 1970s, he went on a trip to Japan, where he noted the popularity of the Honda Super Cub motorcycles. After convincing Soichiro Honda, the founder of Honda, Boon Siew was appointed the sole distributor of Honda motorcycles in Malaysia. He subsequently brought back the first 50 motorcycles and opened Malaysia's first Honda showroom within the building at Pitt Street.
In 1971, The Star, which would go on to become Malaysia's most popular English-language newspaper, was founded in George Town, with the building at Pitt Street as its headquarters. Once again, Boon Siew, who had been using the building as a Honda showroom, played a part in The Star's establishment as he came in as a shareholder. Since then, the building is known as The Star Office.
While The Star's headquarters has since been moved to Petaling Jaya and its Penang head office to Bayan Lepas, The Star Office at Pitt Street is still being used by its reporters within George Town. In 2014, the building was given a face-lift and now houses Areca Books, the Penang Philharmonic Orchestra, a resource centre and an exhibition centre.
Opening Hours
0900 hours - 1800 hours daily
Political Representation
Penang State Government
N.26 Padang Kota State Assemblyman : Chow Kon Yeow (Democratic Action Party)
Malaysian Federal Parliament
P.049 Tanjong Member of Parliament : Ng Wei Aik (Democratic Action Party)
References
Cheah J. S., 2013. Penang 500 Early Postcards. Editions Didier Millet.
http://www.thestar.com.my/lifestyle/features/2014/09/04/the-star-pitt-st-a-building-with-a-past-and-future/
http://wongchunwai.com/2013/03/the-stars-humble-beginnings-were-in-pitt-street-and-so-were-the-writers/
http://www.thestar.com.my/lifestyle/entertainment/arts/on-stage/2014/09/06/the-star-pitt-st-embracing-the-arts/
Community content is available under
CC-BY-SA
unless otherwise noted.